ABOUT Feel Good Fitness WA
Mandurah's Beginners Fitness Specialists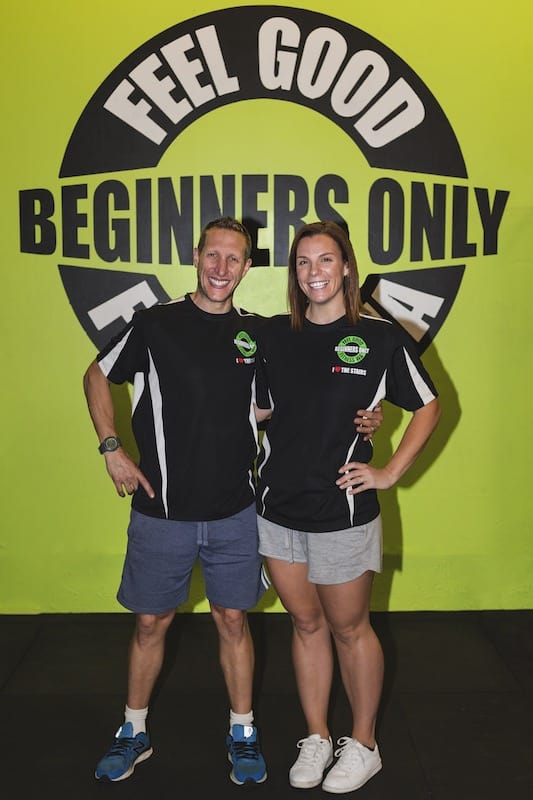 Why We Do What We Do
Helping
Beginners to Fitness
Hi! We're Steve and Hayley, the founders of Feel Good Fitness WA, and we've made it our mission to help those who are beginners to exercise to get started on their health and fitness journey.
We started this mission because we found there was a lack of support for beginners to fitness in gyms around our local area. We wanted to create a space where our main focus is on beginners, so that they no longer need to feel intimidated and fearful about starting on an exercise program.
We are Mandurah's very first specialist in beginners-only fitness classes, operating out of a 130m2 studio in Reserve Drive, Mandurah. Since opening in June 2017 we now have over 250 members, many of whom have achieved amazing health benefits.
We now have five fully qualified, friendly, passionate and knowledgeable personal trainers on our team, helping our beginners every day to build their strength and fitness with correct techniques and a wide variety of exercises. Our members become part of our Feel Good Fitness community which provides the support they need to stay motivated to achieve not only their fitness and weight loss goals, but also improve their mental health and general well-being.
Meet the Feel Good Fitness Team
Nicole
I love keeping fit and active with my family. You will always catch me outdoors seeking sun and fresh air.
I love working at Feel Good Fitness for its community vibe, and I feel privileged to be a part of everyone's health and fitness journey.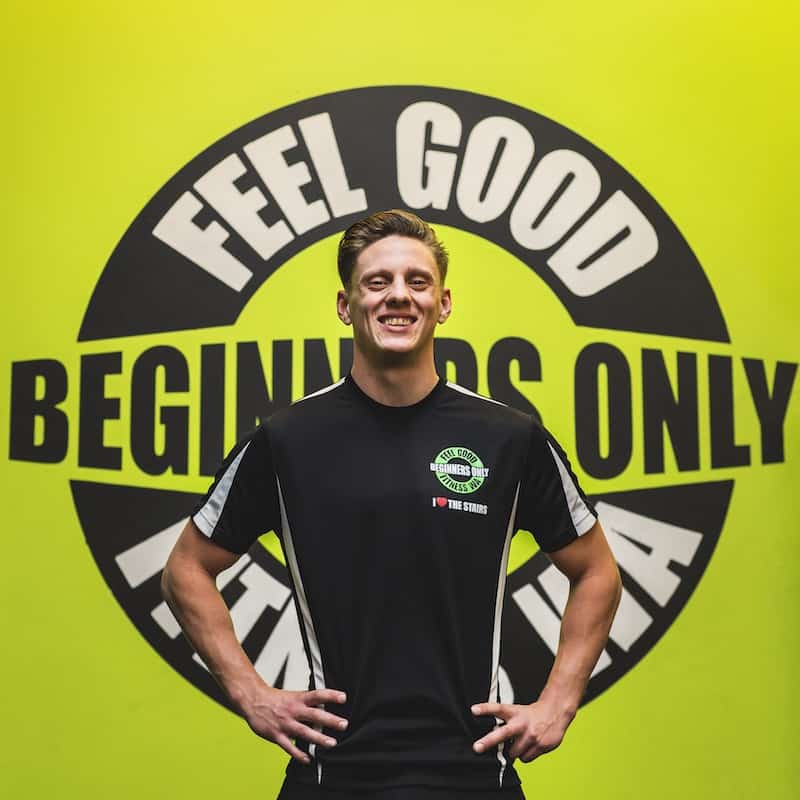 Jacob
I've been interested in health and fitness for a few years now, the majority of my interest revolves around nutrition, calisthenics and physiology.
Working with beginners is not only rewarding, it is all about learning for both the client and the trainer. An experience that you cannot put a price on is feeling good on the inside.
Sarah
I first got into fitness 17 years ago after my mum was diagnosed with type 2 diabetes. I started off using cardio machines and pin-loaded weights, then as I got into it I wanted to learn more so started reading books and eventually enlisted a personal trainer. I loved how it made me feel and wanted to help others get that feeling.
When I moved to Australia I worked at a gym on reception until I decided to bite the bullet and got qualified in 2012. I have gone through many different phases with my training, including having to start over after having my son. I learned a lot from that experience and that kick-started me wanting to train beginners.
These days, for myself I love strength training and walking. I also have a love-hate relationship with HIIT.
Kelly
My passion for fitness and nutrition has impacted my physical and mental health so dramatically that it drove me to become a Personal Trainer, Group Fitness Instructor and Mental Health Support Worker.
My priority is to help people achieve their goals by using the best exercise techniques and functional training for mobility, injury prevention and musculoskeletal health. Mental health support for motivation and nutritional guidance for weight loss and disease prevention.
Exercise is vital to maintaining a general sense of wellbeing and when you FEEL GOOD about yourself everyone benefits!
Tara
I've been involved in the health and fitness industry since the age of 16. My special interests are in women's health and holistic lifestyle.
My qualifications include Cert 3 & 4 in Fitness, First Aid, TRX Trainer Level 1, Living Longer Living Stronger Instructor, FMA Strength Institute Level 3 Coach, Rucci Powerlifting Level 1, Kettlebell Level 1 Strongfirst Kettlebells, Introduction into Movement Sports Power Coach Level 1, and The Female Athlete Level 1.
I also enjoy doing Prehab and Rehab.
Skye
My main fitness interests are in the areas of dance, ante and post natal, and body confidence. I am currently studying nutrition and have a Cert 3 & 4 in Fitness.