What's on @ feel good fitness
Join in our upcoming challenges and special events
Feel Good Fitness
Upcoming Events
There's always something happening at Feel Good Fitness!
View our calendar of events to see what's coming up soon, with details of our latest challenges.
Join your gym buddies for some fun and improve your fitness at the same time!
Mothers' Day Big Shave Sunday 12th May 209
Come and show your support while Hayley takes the plunge and shaves her hair for Ovarian Cancer Awareness!
We will be hosting a Mothers' Day Morning Tea Party then going Live for the big shave. Get in touch if you would like to join Hayley with the shave.
When: Sunday May 12, 2019 from 10 AM – 1 PM
Where: Feel Good Fitness WA – 56 Reserve Drive, Mandurah
Please head over to Hayley's My Cause page and make a donation for this great cause – every little bit helps!
Find further details on the Facebook event page.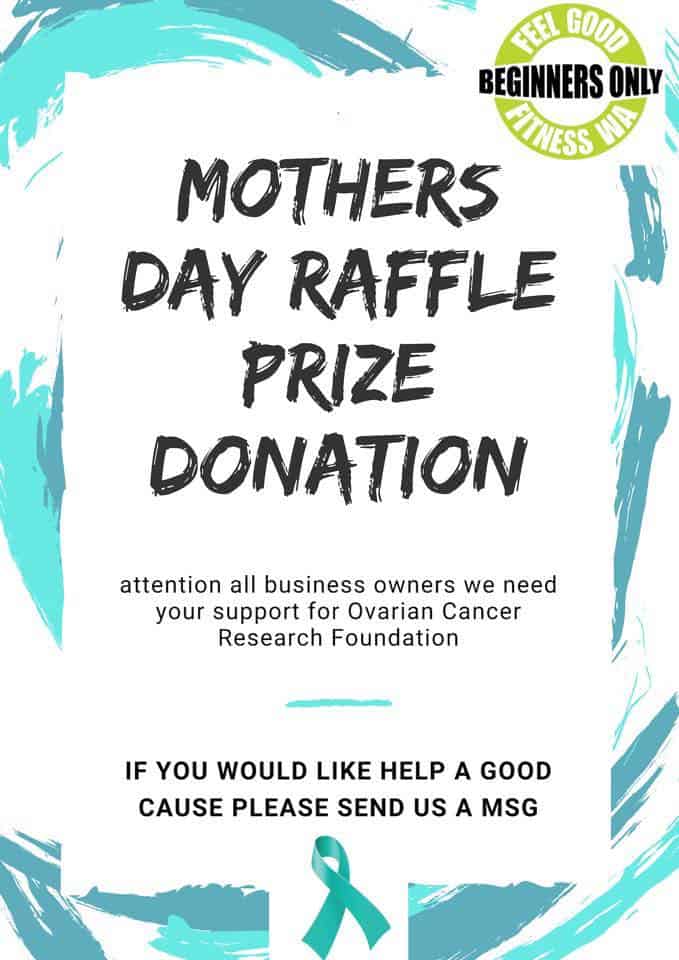 Will you be our Feel Good Fitness Beginner of the Year 2019?
All members of Feel Good Fitness have the chance to become Beginner of the Year, winning $500 cash.
Each month during 2019 two members will be selected by their trainers to be Beginner of the Month. They will then automatically be in for the chance to win $500 at the end of the year when the Beginner of the Year will be announced on 31st December 2019!
Our monthly winners:
January – Bridget Annels, Carolyn Purcell
February – Diane van der Westhuizin, Abby Embling
March – Paul Hackney, Sheree Atherton
It's back! 8 Weeks of Fitness Fun!
Starting Saturday May 4th 2019
Non members receive:
✔️ 3 Classes per week in our FIFTEEN2ONE ZONE for 8 weeks, plus
✔️ X8 Group Events for only $249.00 – BOOK NOW
Already a Member? 
Members who just want to attend the X8 Events will also have access to book into any additional 7 day makeup session in any zone on availability if they are unable to attend an event. Only $129.00 for existing members. BOOK NOW
Event line up:
Week 1: Fitness Testing/ measurements
Saturday 8:30am
Week 2: Point Peron Stairs Challenge (VIP event)
Saturday 8:30am
Week 3: Sand Dunes Hill March (VIP Event)
Saturday 8:30am
Week 4: Serpentine Falls (half day event – VIP Event)
Sunday 9:00am
Week 5: Beach Yoga 🧘‍♀️ 
Sunday 8:30am
Week 6: Quarry Park Stair Challenge (VIP Event)
Saturday 8:30am
Week 7: Self Defence Class
Saturday 8:30am
Week 8: Fitness retesting/ measurements 
Saturday 8:30am
(VIP Events allow the client to bring friends/ family along to the group event free of charge)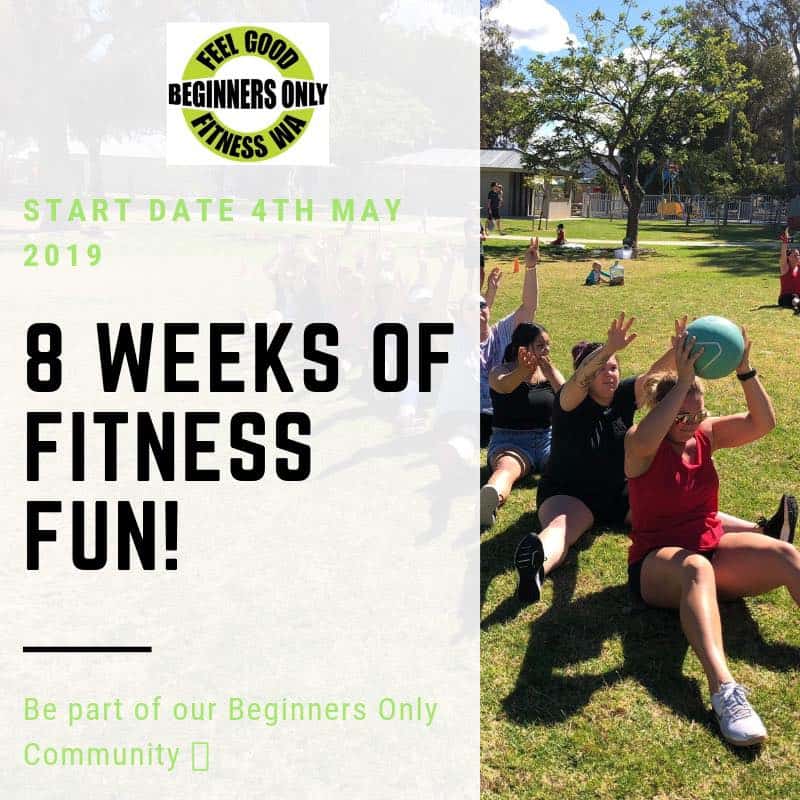 Events for May
1st
No Events
Events for May
2nd
No Events
Events for May
3rd
No Events
Events for May
4th
No Events
Events for May
5th
No Events
Events for May
6th
No Events
Events for May
7th
No Events
Events for May
8th
No Events
Events for May
9th
No Events
Events for May
10th
No Events
Events for May
11th
No Events
Events for May
12th
10:00 am - 1:00 pm
Events for May
13th
No Events
Events for May
14th
No Events
Events for May
15th
No Events
Events for May
16th
No Events
Events for May
17th
No Events
Events for May
18th
No Events
Events for May
19th
No Events
Events for May
20th
No Events
Events for May
21st
No Events
Events for May
22nd
No Events
Events for May
23rd
No Events
Events for May
24th
No Events
Events for May
25th
No Events
Events for May
26th
No Events
Events for May
27th
No Events
Events for May
28th
No Events
Events for May
29th
No Events
Events for May
30th
No Events
Events for May
31st
No Events